THE 19TH HINA MATSURI 2020
Saturday, 29th February 2020
From 1:00pm - 3:30pm
Kibble Palace, Glasgow Botanic Gardens
730 Great Western Road, Glasgow, G12 0UE
FREE ADMISSION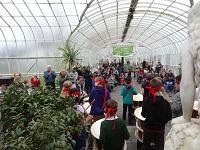 Come join the celebrations at our Matsuri!
1.00pm to 2.30pm: Japanese Experience corners for visitors to fold papers in origami style,
colour in pictures taken from Japanese fairy tales and ukiyoe prints, write their names in Japanese alphabets,and sample Japanese sweets.
2.30 pm to 3.30pm: Performance corners with Taiko Japanese drumming and Japanese songs.
This is a festival for all, regardless of their backgrounds.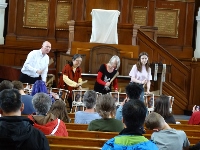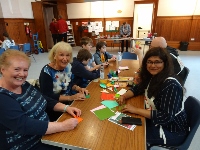 Supported by Ichiban Noodle Bar.

Website designed and maintained by Iain Caldwell.